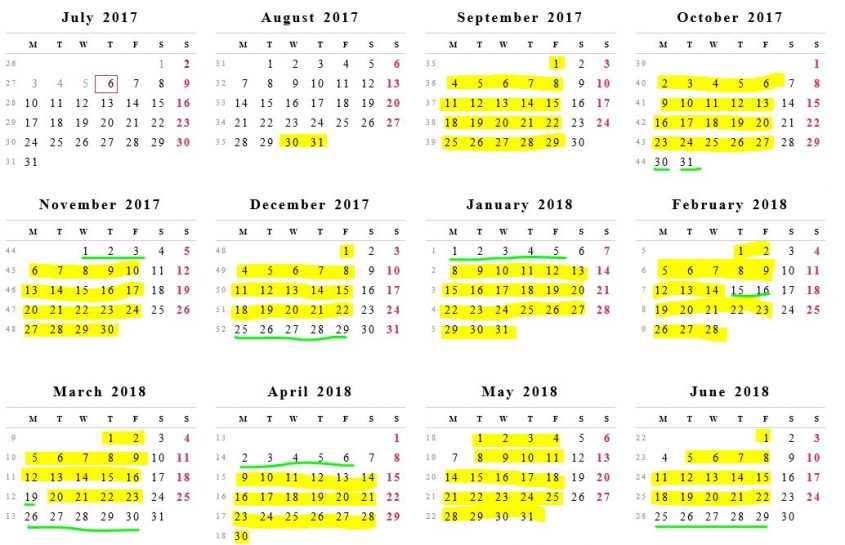 School starts in 5 days – can you believe it. We hope all our pupils had a wonderful summer are looking forward to starting back to school refreshed and ready for an exciting year. We look forward to welcoming our new pupil start Junior Infants also.
Above you will find our school calendar with school days in yellow and holidays in green.
Any questions please get in touch!