Breakfast Club and Afterschool Care available
Derryoober National School runs a Breakfast Club and Afterschool Care for those parents who have an earlier start or perhaps a later finish to their day.
Breakfast Club
Your child will be given breakfast and provided with a host of fun activities enabling them to be fresh and ready for the day ahead.
Students are supervised for breakfast and activities.
The Breakfast Club operates from 8.00am - 9am Monday to Friday.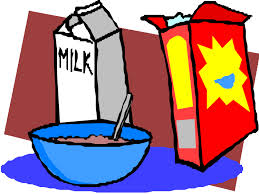 Afterschool Care
The after school care programme will be held daily, Monday, Tuesday, Wednesday, Thursday and Friday from 12.30 - 6p.m.
Qualified, experienced child practictioners
Afterschool activities include: arts and crafts, reading, board games/jigsaws, chill out and relax and much more.
We will be able to supervise and assist with homework but responsibility for checking and completion of homework lies solely with parents and guardians